I know it's only November but I'm getting excited already for Christmas. I'll definitely be making lists this week for presents not yet bought and the Christmas day menu. Apart from the day itself this is what gets me so excited, all the preparation! Deciding what we'll be eating & drinking on the day and the theme for this years wrapping.
I'm making it easy on myself this year as we'll be keeping last years theme for the decorations and unusually for me I'm going for more or less the same table setting as last year because I loved it so much. It looked so colourful and festive that I can't wait to arrange it all again! Here's a peek at
last years
on Instagram.
There will be a couple of tweeks to it I imagine and as every year I'll buy some new add on decorations, after all, I decorate 5 rooms so there's always room for more, and that is a post in itself!
But just because I'm keeping the same as last year doesn't mean I've not been drooling over some amazing festive decor..... Here's a selection I'd be more than happy to live with over Christmas. ( All images from
www.housetohome.co.uk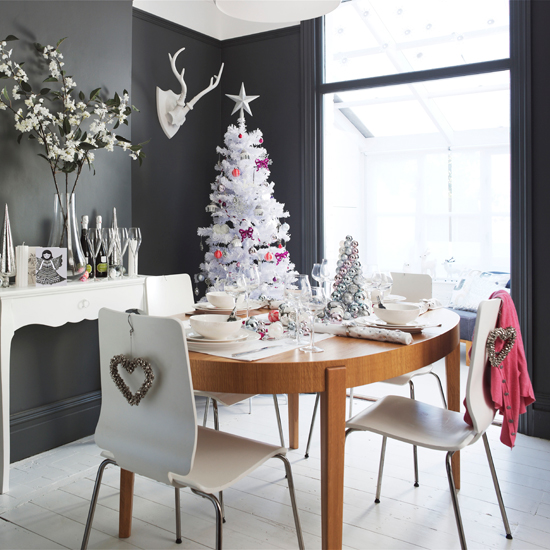 See the whole amazing room
here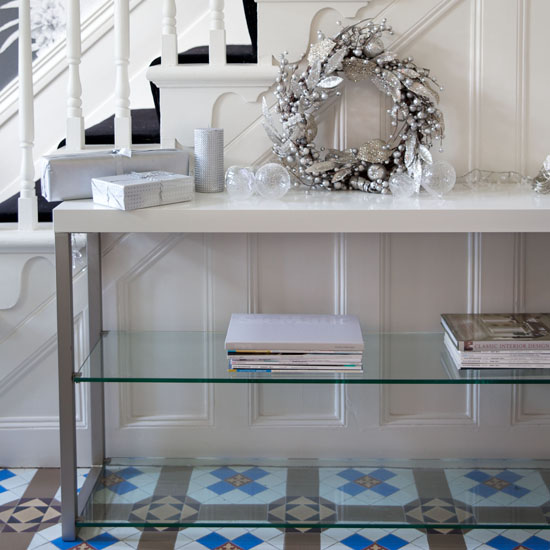 White and Silver in the hallway, perfect to set the mood for the rest of the house.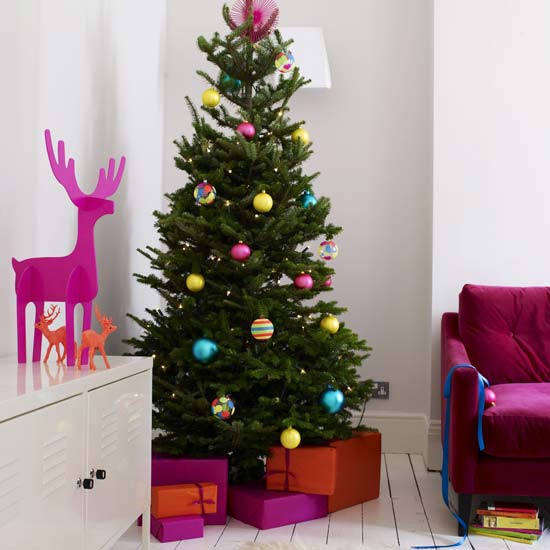 Brights, like mine, but I have to have a white tree!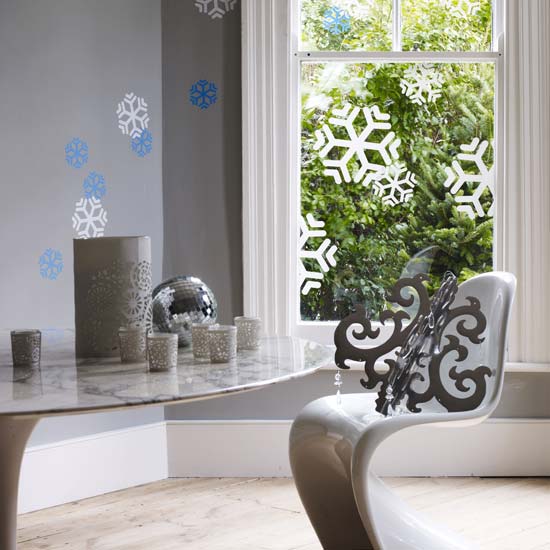 Love the wall & window detailing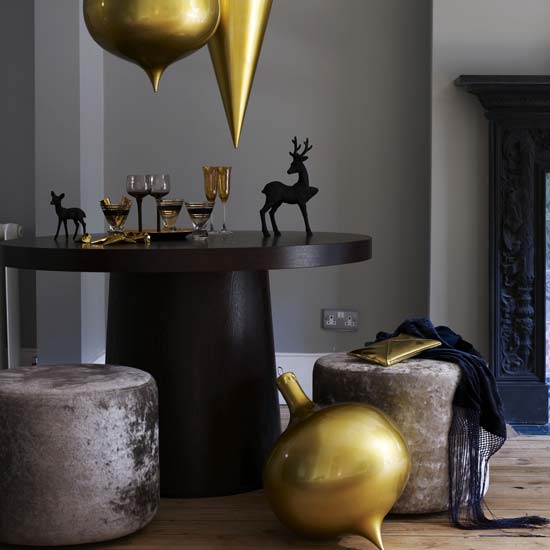 Gold done the modern way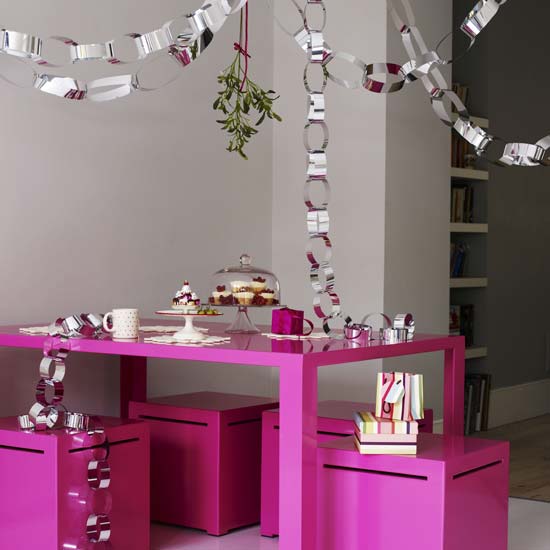 And just because we love a bit of pink!
Are you planning your Christmas Day and decor yet? What are you being inspired by this year? We'd love to hear.